Who we are
When it comes to quality, Telecomunicazioni Elettroniche Milano holds the cup. This broadcasting technology company is situated in Binasco, Milano (Italy) and has been creating a legacy since 1977 by a team of specialists in radio communication. Today, TEM is one of the most important players in the international broadcasting field, dealing with the manufacture of different electrical gadgets such as TVs, radios and microwaves. Due to their dedicated team of experts, their technology has evolved to emerge the best in the market.

Telecomunicazioni Elettroniche Milano started producing FM transmitters back in 1978. Currently, the transmission is at 40 kW up from 10W, which was the initial output power. The transmitters are completely solid with redundant configuration and can be controlled via a remote controller via RS232, RS485 and LAN ports. This offers a wide range of configuration options and flexibility of many connection interfaces. FM transmitters made in TEM come with LD-MOS Technology. This has a direct impact to heat penetration power. This feature enables energy saving by reducing heating time drastically.

The production of TV transmitters dates back to 1979, while the first microwave links were installed in 1981 and since today more than 10000 microwave systems were installed in the world. Huge effort has been given to the development of new digital technologies.

We supply a wide range of RF systems and RF components for FM & TV transmission such as Filters and Cavities, Combiners and Antenna systems. We TEM supply all necessary accessories (coaxial cables, connectors and adaptors, dehydrators, U-Links, motorized coaxial relays, waveguides and flanges, UPS and AVR) in order to realize complete transmitting systems and assure complete customer needs. We provide also antenna systems solutions and coverage studios, essential for the correct realization of radio and tv stations. We are System Integrator able to provide the most innovative digital FM (DAB-DRM) and TV (DVB-T/T2) solutions.
Strengthened by a glorious past, we still play a leadership role in the national market today. A fact about all:



Over 1000 FM transmitters supplied in Italy in the last three years alone, covering all power ranges from 10 W to 30 KW.
We constantly maintain a strong orientation towards internationalization:



Over 40 agents / distributors spread over five continents.

Participation in the main sector holidays (IBC Amsterdam; BROADCAST ASIA Singapore; CABSAT Dubai; AFRICAST Abuja).

Commercial visits, technical inspections, installations and / or first start-ups in EU and non-EU countries.
Such a widespread presence is an essential element for keeping in close contact with customers, understanding their needs, satisfying them with precision and quickly.
In many years of activity, the TEM brand has carved out a central role in the Broadcasting sector.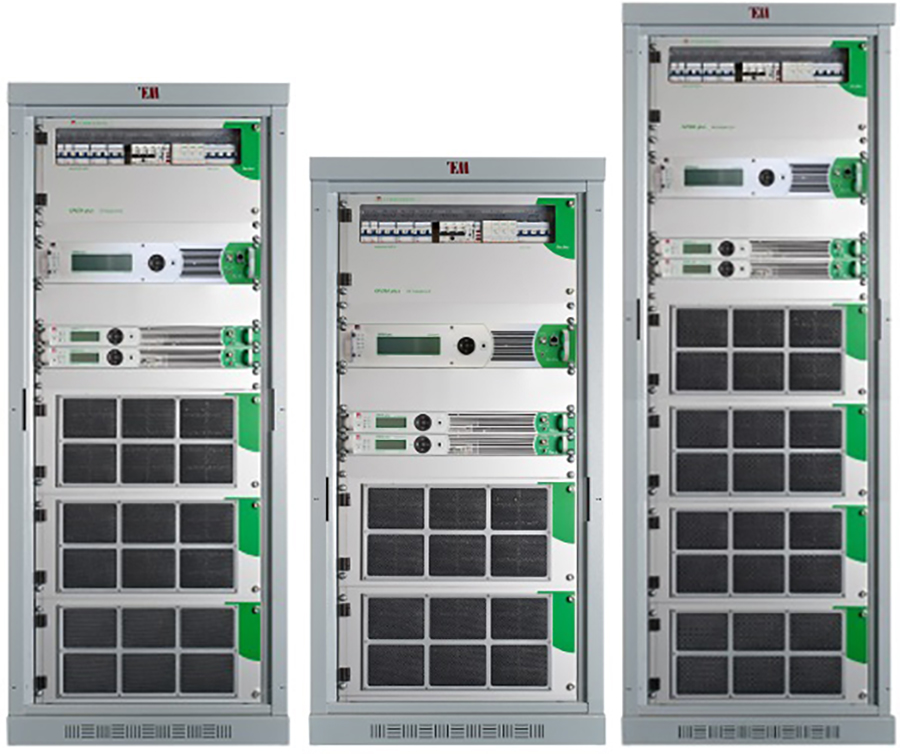 We have more than 10,000 FM and TV transmitters and more than 10,000 microwave radio links installed around the world.
Thousands of broadcasters, Italian and foreign, public and private, have chosen to rely on TEM.
A few names (in alphabetical order): ETHIOPIAN BROADCASTING CORPORATION, KENYA BROADCASTING CORPORATION, MBC GROUP, MEDIASET, ONT, PAKISTAN BROADCASTING CORPORATION, RADIO DIMENSIONE SUONO, RADIO ITALIA, RADIO NACIONAL DE ANGOLA, RADIO TELEVISION MALAYSIA, RTB RADIO. 102 SENTECH, TDF.